Everyone can climb at Urban Xtreme! With top rope, lead rope, speed walls and auto-belay, Urban Xtreme has the perfect walls to encourage kids and adults, perfect for beginners to experienced rock climbing enthusiasts.
Looking for thrilling rock wall climbing in Brisbane that is indoors and challenging? We have creative and changeable routes for those climb enthusiasts who readily partake in the thrill of indoor climbing. No matter what your rock climbing experience is, our qualified instructors are always on hand to help you reach new heights.
32 rope climbs
30 lead climbs
Queensland's only 10m speed walls
6 auto-belays – perfect for solo climbers
11m mini Mt Midoriyama rope climb
Get an unlimited Rock Climbing Pass from just $25 or Memberships from $22.50pw. We even offer indoor rock climbing birthday party packages that Brisbane kids or adults will love. We have great deals for kids rock climbing in Brisbane, adult beginners and for experienced climbers. Participants must be at least 13 years old to belay.
OUR HAPPY CUSTOMERS
Fiona Berkman
★★★★★
Excellent party, well managed and kids had so much fun. Our party host Joel kept the boys entertained. It wasn't as busy or hot as I was expecting, well airconditioned and lots of areas to explore.
Aimee and Evan Parker
★★★★★
Always great fun. Kids of all ages are catered for here. Rock climbing with the auto belay system is my favourite!
Jedh Howell
★★★★★
Thank you for a great experience, our son had a great time. The staff are super friendly and we will definitely be back with our homeschool group.
Response from the ownerHey Jedh, we greatly appreciate the awesome feedback about our facility, can't wait to see you again soon.
Mark "Fergs" Ferguson
★★★★★
Great facility, my 4 year old loves the playland area....Jumping castle is a big hit and the ball pit is a close second.Plenty for the little ones to do, and mum and dad can sneak a coffee haha.
Response from the ownerHey Mark, thanks for the amazing feeedback! Can't wait to see in the venue soon 🙂
Philippa Rigby
★★★★★
As a more mature person, taking a skiing lesson was pretty daunting. The instructor I had was very encouraging and patient and made the experience safe and fun. I will be going back for more.
Response from the ownerThanks for the awesome feedback Philippa, we can't wait to see you here again in the future!!
Solange
★★★★★
We had a wonderful time celebrating our sons birthday. In his words "it was the best birthday ever!"
Response from the ownerHey Solange, thanks for the kind feedback. We're glad that you had an awesome time at our venue 🙂
Christina Vine
★★★★★
My kids had the best time playing with their friends!Nice facilities that keeps them active having fun.I recommend it.
Response from the ownerHey Christina, Thanks for the awesome reveiw! Can't wait to see you here again in the future 🙂
Sofia Marosi
★★★★★
Staff members Sophia was amazing! Assisted us with everything and anything we needed. Kindest employee I have ever met!!
Response from the ownerHey Sofia, thanks for the awesome feedback about one of our team leaders - I will make sure to pass the message on 🙂
YOUR SAFETY IS OUR #1 PRIORITY
Urban Xtreme has a tightly controlled set of indoor climbing health and safety procedures that have been approved by the best industry safety specialists available and are based on industry best practices.
IS IT YOUR FIRST TIME ROCK CLIMBING AT URBAN XTREME?
We strive to be as welcoming as possible to first-timers, so we've assembled a few helpful ways to ease the transition when you're getting started: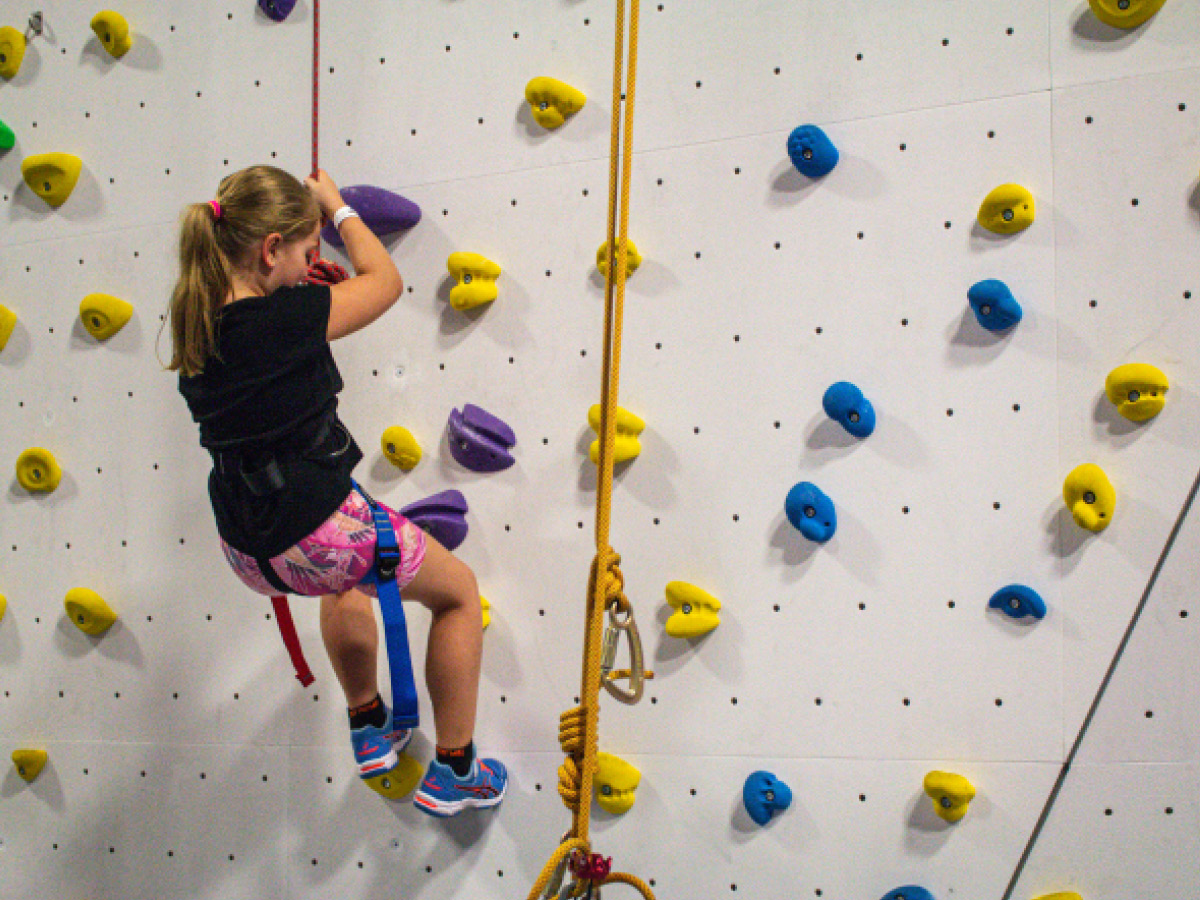 Experienced Instructors – our rock climbing centre crew includes experienced instructors who know how to explain everything from basic safety points to the most advanced climbing techniques. We'll give you a comprehensive tour and show you everything you need to know for your first time climbing.
Safety – we use all the recommended safety equipment, including harnesses and ropes. You don't need to worry about injuring yourself if you lose your grip or being worried about holding the ropes properly; we've also got your back with our automatic belaying system.
Programs and Classes – looking to learn to lead climb in Brisbane? For those that want to learn more or like structured programs, our coaches have taken the time to design beginner learn to lead climb courses, indoor rock climbing for kids in Brisbane programs, along with teens and adult coaching programs. Our lead courses for rock climbing in Brisbane are indoors and on walls that are simple enough to traverse without much experience. They are challenging enough to improve your climbing skill and technique in a safe and controlled environment.
Plenty of Pass Options – 2Hr or Unlimited Rock Climbing Passes available! Check them out on our Passes page or have a look at our Memberships so that you can visit whenever you'd like!
ROCK CLIMBING FAQS
Is your venue suitable for rock climbing for kids?
This is the best venue for indoor rock climbing for kids in Brisbane. When your young ones are shimmying up furniture or have you climbing the walls, then it's time to book them into some fun, energy-burning, muscle-forming, full-body indoor rock climbing for kids. There is no better way for your budding Spiderman or Spider Woman apprentices to safely build their strength, endurance and stamina with our experienced coaches onsite to guide them through the process. Kickstart your plans to get your children climbing high at Urban Xtreme indoor climbing in Brisbane. Build their skills and confidence with physical challenge, strategy and fun! It's an awesome activity for kids in a safe, supervised and controlled environment, and most of them are naturally great at it! Learn more about our indoor rock climbing for kids Brisbane classes.
CAN I BOOK A ROCK CLIMBING BIRTHDAY PARTY?
Absolutely! There are party options for all ages and abilities. With our 10.5m wall, Urban Xtreme is the perfect venue for first timers, advanced and speed climbers. We cater for 10 guests or more. While you sort out the party invitations and the birthday cake, we have the rest of the catering covered. Find out more here.
WHAT'S THE DIFFERENCE BETWEEN BOULDERING IN BRISBANE AND TOP ROPE / LEAD ROPE INDOOR ROCK CLIMBING IN BRISBANE?
The main difference is the height, the rope and harnesses. Bouldering is a type of rock climbing that is lower in height and doesn't require ropes or harnesses with a crash pad beneath the climber. Top rope and lead rope rock climbing is up to three times higher and involves a rope and protective gear. Our indoor rock climbing on Brisbane's Northside is the perfect facility for both!