CLEAR YOUR CALENDAR!
Urban Xtreme holds a range of classes for teens and adults! Click below to view/download our class program schedule, and be sure to check back here and on our social media for updates on special events. And don't forget to join our mailing list so you never miss out on the fun!
BRING OUT YOUR INNER NINJA!
Lift it up… put it down… repeat… Let's face it- regular training routines have become so monotonous that there's nothing exciting about dragging yourself to the gym each day. Well, we are here to change that! There is no reason why fitness can't be fun and in our NINJAFIT and WARRIORFIT classes, you won't even know you're working out until the muscle soreness kicks in the next day. Our Ninja and Parkour course offer an endless array of challenges and obstacles and our qualified instructors know how to get the most of them when it comes to getting you in the best shape possible.
We have 35+ obstacles, 3 different warped walls (the tallest being 14ft) and whilst we are constantly changing our elements (to ensure you never get bored!) we know you'll recognise and love some of our favourites: rings, cargo net, salmon ladder, fly wheel, hanging doors, jungle swings, sea of balls, spider jump, tilting ladder and angled steps.
Required: enclosed shoes.
NINJA 101
Ever felt overwhelmed by our Xtreme Ninja experience? This is the class for you!
Ninja 101 is a technique-based class that will have you lache-ing like a Pro Ninja before you know it! Each week our coaches will help you understand the obstacles and give you tips on how to conquer them. They will dedicate time to helping you develop the core skills you need to tackle any new obstacle thrown your way in our ever-changing course. This class will help improve your balance, co-ordination, grip strength, balance, power and much more!
Required: enclosed shoes.
XTREMEFIT & FREESTYLE
TEENS AND ADULTS (13+)
HAVE YOU GOT WHAT IT TAKES TO BE A NINJA?
Our Xtreme Ninja is a Ninja Warrior inspired obstacles course with an ever-changing combination of elements and challenges. For this fit and freestyle session, we've pulled the best elements from both our NINJAFIT and WARRIORFIT and combined them in a fun and exciting class perfect for teenagers and adults wanting to train, test their skills and have fun whilst getting fit.
XTREME FIT & FREESTYLE combines balance, coordination, strength, ability and freestyle movement and the best part is that in the second hour you're free to explore the course at your own pace and test out your new skills, whilst being supported by our qualified ninja coaches.
Required: enclosed shoes.
TEENS AND ADULTS (11+)
DISCOVER YOUR FREESTYLE SPIRIT
Fly like an eagle, move like a monkey and be fluid like water as you vault, jump, run, leap and climb your way to your inner urban adventurer! Parkour is a free-run course designed to replicate an urban landscape and will challenge everyone from beginners to professionals.
PARKOURFIT & FREESTYLE is more like an attitude than a class. In this safe and controlled environment, our qualified instructors will teach you to move gracefully with purpose whilst navigating our custom-built course. Open your mind, free your body and trust yourself to go beyond your limits. And then don't forget to hang around afterward and put your skills to the test with ULTIMATE CHASE TAG!
Required: enclosed shoes.
TOP REASONS TO BECOME A NINJA WARRIOR IN BRISBANE
Isn't it time you stepped away from the mediocrity of your gym environment and tried something fresh and exciting? Here are the top reasons why our NINJAFIT and WARRIORFIT will be your new favourite classes: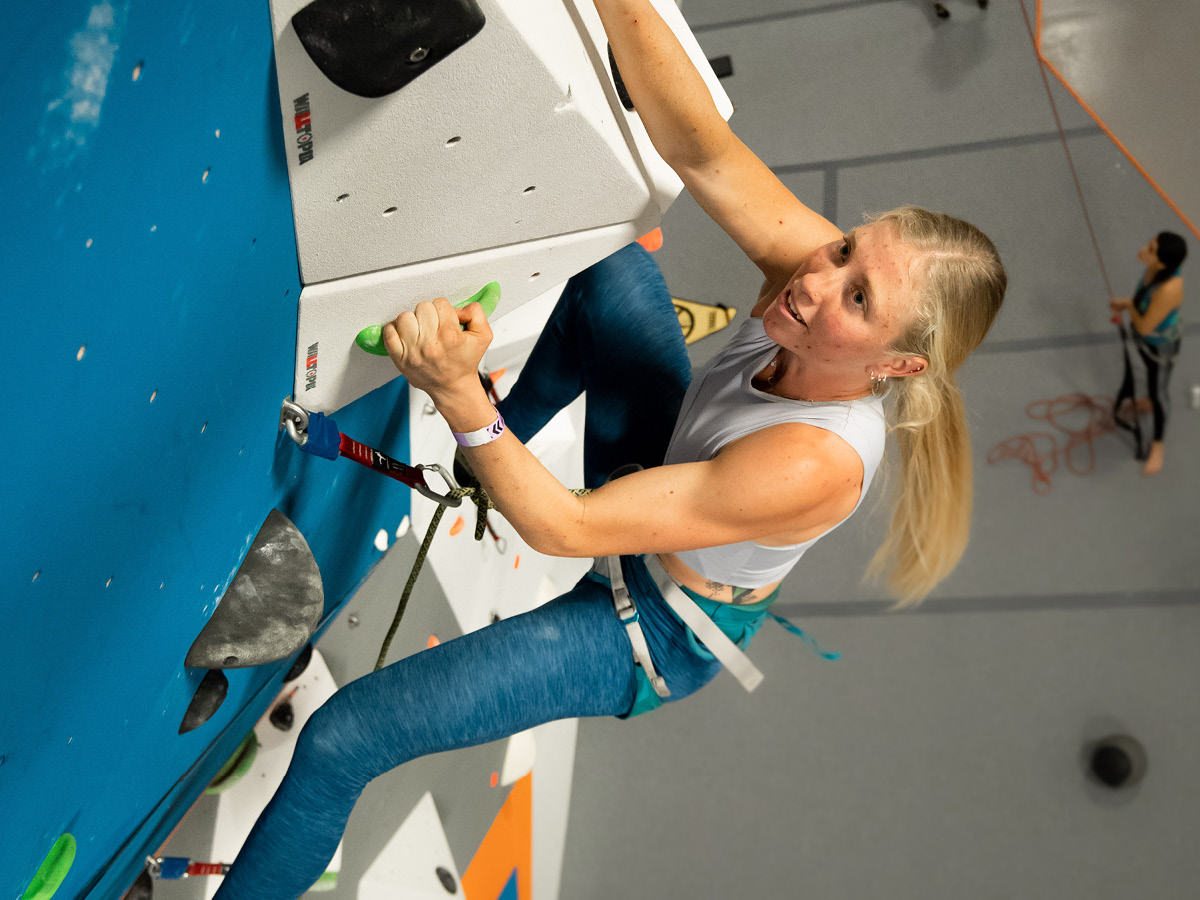 DISCOVER A NEW FITNESS HIGH
Climbing has really taken off in Brisbane and it's not hard to see why! This functional movement exercise has solidified itself as the next 'it' sport and after completion of a CLIMBFIT class, you will discover why most climbers are in the best shape of their life! One hour of this workout and you will have activated and used all the primary and secondary muscle groups required for climbing. In short, you'll be using the muscles from your fingertips to your toes.
Our walls and training format are suitable for all ages and abilities, regardless of whether you've never worn a harness or whether climbing is your go-to weekend activity. Everyone can benefit from the insights and experience of professional instructors as they teach the basics of functional movements and building strength. Before you know it, you'll be climbing faster than ever before!
Required: enclosed shoes. BYO climbing shoes
TOP REASONS WHY CLIMB SHOULD BE YOUR NEW FAV SPORT
Whatever your age, indoor climbing has a range of benefits for everyone. Whether you're looking for a heavy calorie burn or simply looking to have some fun, climbing can give you the best of both worlds.
JUMPING IS THE NEW RUNNING
Anyone that's bounced on a trampoline for any length of time will tell you that it's a workout that should never be underestimated! But what exactly is JUMPFIT?
JUMPFIT is a workout that doesn't feel like a workout. High-flying acceleration meets plyometrics, an efficient total-body workout that combines aerobic exercise with resistance work. This type of exercise works your heart, lungs, and muscles at the same time and with a fast and slow jumping, variations of traditional aerobic steps, dynamic sprints and "power sports" elements, you won't even notice the muscle burn… until the next day!
Our JUMPFIT Classes are 45 minutes long and focus on flexibility, strength, power, and the techniques used in professional cheer and dance competitions. Don't let the short time-frame fool you though- this is a supercharged, fast-paced workout!
Required: Urban Xtreme Grip Socks
WHY TRY JUMPFIT?
With trampoline rebounder exercise, you get a low impact cardio workout that protects the joints, improves bone density, and increases lymphatic flow. But the benefits don't stop there!
NO SNOW? NO PROBLEM!
Currently not running but we're taking expressions of interest.
We may not get snow in winter but that doesn't mean that Brisbane's love of snowsports is any less! SKIFIT will not only keep your ski skills sharp but it will also give you an awesome workout. You might think that those ski muscles are only in use when you hit the slopes but you can train them all year round, ensuring that when your next snow holiday does roll around you'll be in great shape. After all, skiing is a sport that works a variety of muscle groups including glutes, quads, calves, and core muscles.
Using our advanced Maxxtracks technology, our SKIFIT class is the perfect way to stay in shape and keep your ski skills sharp, and it's suitable for everyone from first-timers to seasoned snow-chasers!
All ski equipment is provided (long socks are recommended for boots). Enclosed shoes required for floor work.
WHY SKIING IS A RIDICULOUSLY GOOD WORKOUT
The snow-lovers out there won't need much convincing as to how quickly your legs start to burn but, for everyone else, here is why you should consider swapping your leg day for a ski day!