Lights Out – End of Term Party!
8th Dec 6:00PM – 9:00PM
We're awesome after dark! Get your crew together & celebrate the end of school year with 3 Hours of XTREME freestyle fun with the lights off & music pumping out tunes from 6pm-9pm!
Includes access to Ninja, Parkour, Laser Tag, Trampolines, Dodgeball, Launch Jump & Rock Climbing + Free Grip Socks!
Get ready to glow with our neon lights – wear your best glow gear!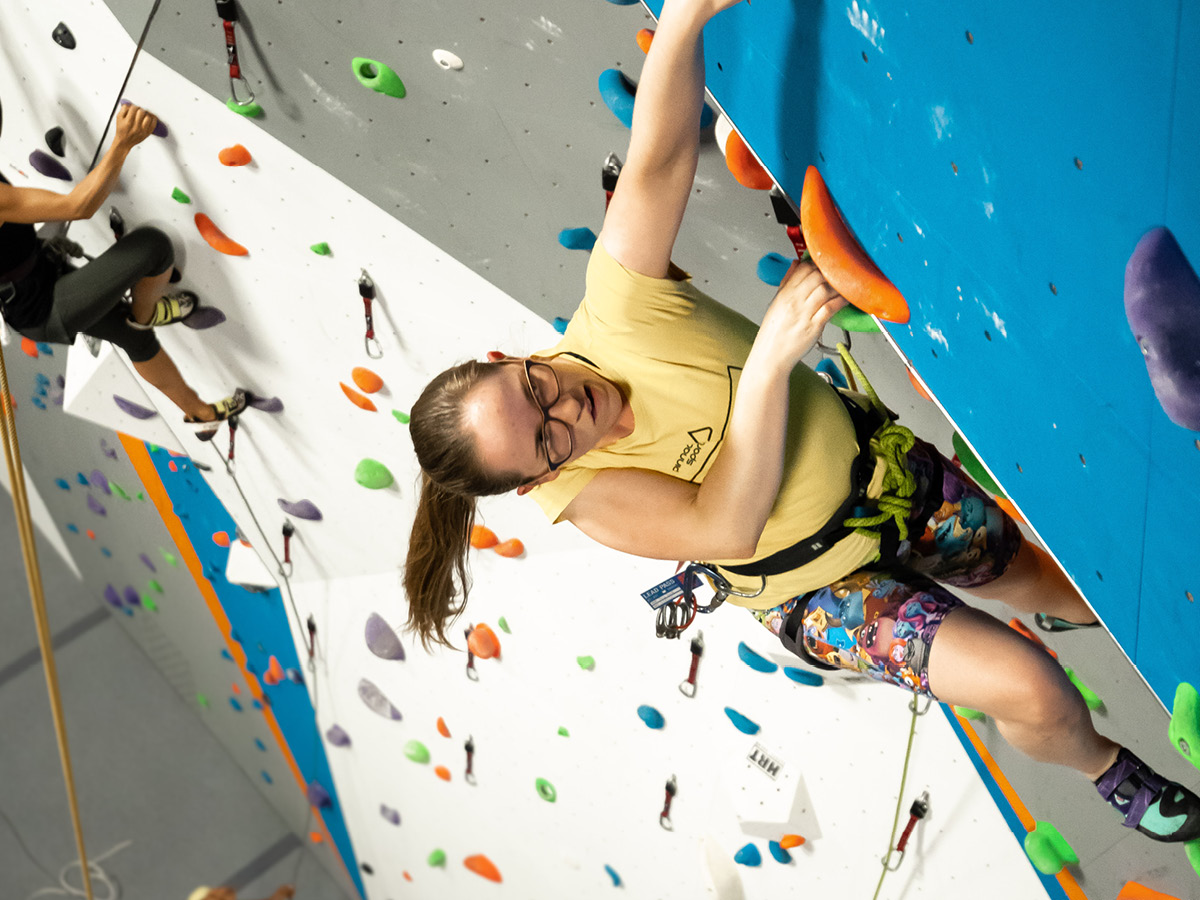 SINGLES CLIMB NIGHT
1ST WEDNESDAY OF EVERY MONTH
If you are climber without a partner, belayer or like-minded friends come down to Urban Xtreme for a fit and fun social night.
1st Wednesday of every month:
WOMXN WHO ROCK
On the first Thursday of every month* get ready to tie in, chalk up & climb to new heights at Urban Xtreme's Womxn Climb Night.
Test yourself on the top rope, lead routes, auto-belays or race a friend on our speed walls. Enjoy socialising with like-minded women.
To secure your spot, simply follow the link below and see Rock Climbing Passes. Please arrive 15min early to ensure your make the most of your climb time. Sessions are from 6pm to 9pm.

Passes start from $16.50pp.
Members of the BNE Womxn Climb Club, Brisbane Rock Climbing Club, Brisbane Women's Hiking & Mums Who Climb Club can pay at the front desk on the night and will receive a discount once membership is verified.
*Advertised dates may be subject to change. Always refer to the event for dates and times.
QUIET HOUR
A CALM XPERIENCE WITH ALL THE FUN
Come and enjoy the fun at our low sensory Adventure Park sessions. Quiet hour is designed to assist all those who may be overwhelmed when the park is at full pace and is recommended for those who may need extra help through activities, are sensitive to noise or have special needs.
Parents & Carers are invited to assist for free.
Every Tuesday 10am-11am
1st Sunday of every the month at 8:00am – 9:00am
OUR COMPETITIONS & RACES ARE FOR EVERYONE!
At Urban Xtreme, age or ability doesn't matter. Challenge yourself, race the clock, compete against others or simply prove to yourself that you can do it!
CLIMB & KIDS CRÈCHE
YOU CLIMB & WE'LL MIND THE KIDS

**We're currently redeveloping this product and it will be available again in the future.** Come in, bring the kids and spend a few hours rock climbing with other like-minded parents whilst we keep the kids entertained in the Playland! Why not invite your friends and make a morning of having fun and getting fit?
Children in prams must remain with parents in the climbing area.
LIGHT'S OUT PARTY – TEEN & ADULTS ONLY!
TBC
Play has no age limits so why let the kids have all the fun!
We're different after dark, come get your glow on & party with us. Join our exciting event that combines the thrill of adventure sports with the energy of a night out with friends!
Get a taste of Urban Xtreme's range of adrenaline-pumping activities, including Ninja, Parkour, Trampolines, Rock Climbing, Dodgeball, Launch Jump, and Laser Tag.
The event is exclusively for teens and adults, making it a great opportunity to hang out with friends and meet new people who share a love of adventure sports! Urban Xtreme will be transformed with light's out and a DJ pumping out the tunes, creating an electrifying atmosphere that's perfect for a night of fun.
In addition to the activities, there's also a fully licensed bar serving a range of drinks, as well as a cafe with snacks and light meal & beverage deals to keep you fuelled throughout the night.
Social Climbing Competition

TBD
Urban Xtreme's Social Sessions are back for 2023! Dust off those harnesses, check your chalk bags and tie in for a year jam-packed with social-climbing fun!
In this seasonal competition, we will test your climbing skills, endurance and speed to see how many climbs you can make in 2 hours. Competitors will be assessed on the number of the climbs they complete in the allocated period and the number of flashes out of those climbs.