KIDS SCHOOL HOLIDAY CAMPS BRISBANE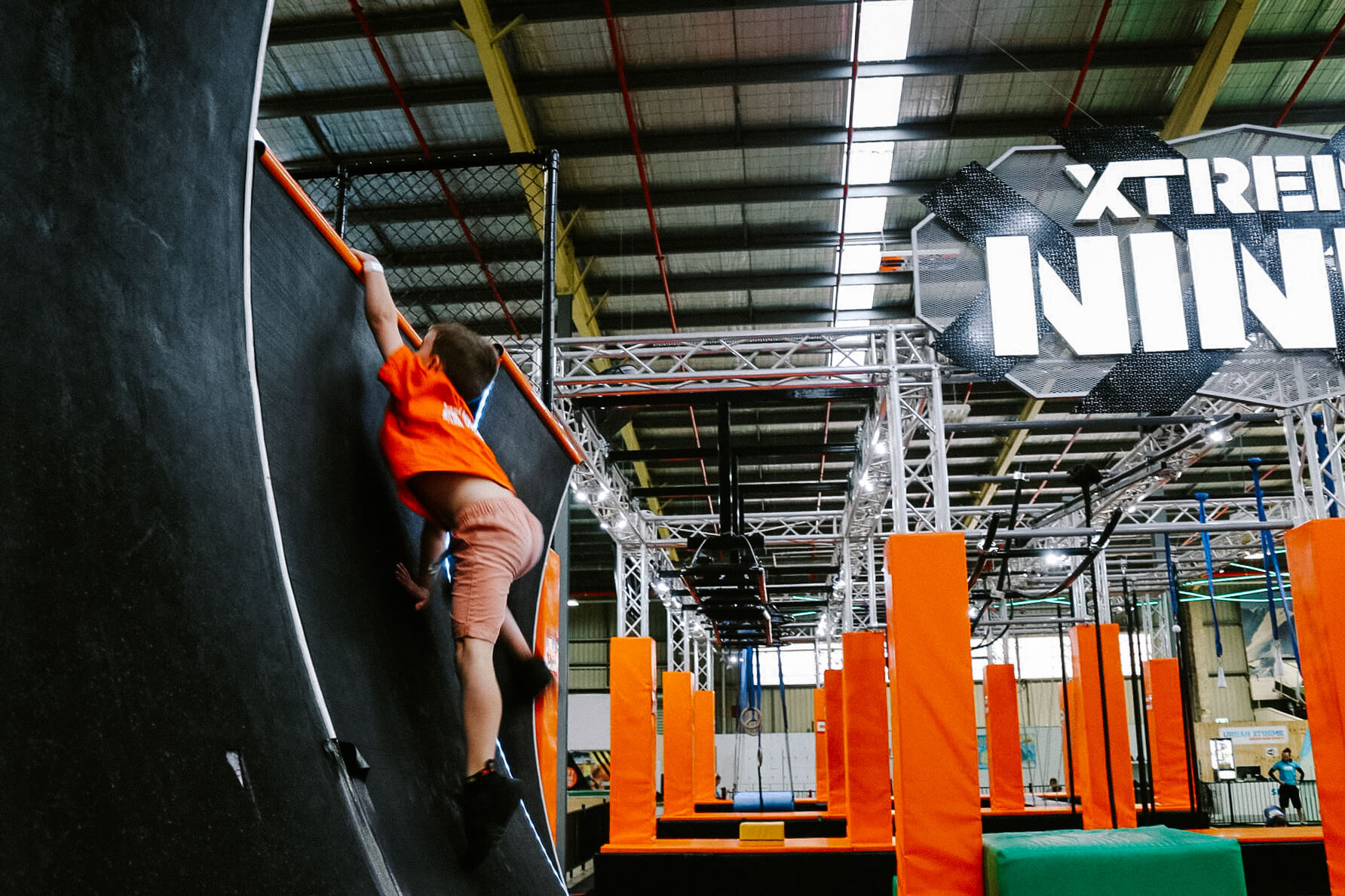 URBAN XTREME KIDS CAMP BRISBANE
5 DAY ADVENTURE SPORTS CAMP
SUPERVISED PHYSICAL ACTIVITY & SCHOOL HOLIDAY FUN!
Wo offer a 5 day camp including 2hr of supervised training and fun including 1hr of dedicated coaching in one of our exciting sports and 1hr of free play in the Adventure Park. Finding ways to keep your children active and entertained during the holidays can sometimes be a challenge, especially with screen time and technology taking over our lives! At Urban Xtreme we are passionate about keeping our community active and that's why we created the best school holiday camps to put the fun into fitness using adventure sports. Why not choose active fun for your kids these school holidays and book them into a school holiday camp – the perfect solution!
We offer a range of fun activities with our week long camps in Brisbane so your children will never complain that they're bored as they get to try something new every day!
SCHOOL HOLIDAY CAMP ACTIVITIES
Urban Xtreme has adventure activities to suit children of all ages and interests. Our school holiday camps are designed to develop kids both physically and mentally in a fun, safe and controlled environment run by our qualified coaches.
Test out your stealth and agility on our challenging Xtreme Ninja course
Traverse your way across urban obstacles as creatively as you can with Parkour
Use your new skills to evade your friends in a thrilling game of Ultimate Tag
Bounce, flip and twist through the air on our high-flying trampoline park
Take your trampolining to a whole new level as you duck, dodge and dive in Xtreme Dodgeball
Learn everything you need to reach new heights with an indoor climbing camp
Kids love our activity camps because they're fun and exciting. They get to learn new skills and techniques, improve their fitness, build resilience and confidence, and make new friends.
For parents, you know that your children are being kept entertained with motivational activities in a family friendly environment. Plus there's FREE WIFI, great coffee and a viewing area for parents and guardians.
Our day camps for kids run Monday to Friday between 9am – 11am during the school holidays. Camp bookings can also include lots of add-on activities so your child gets to join in all of the excitement at Urban Xtreme!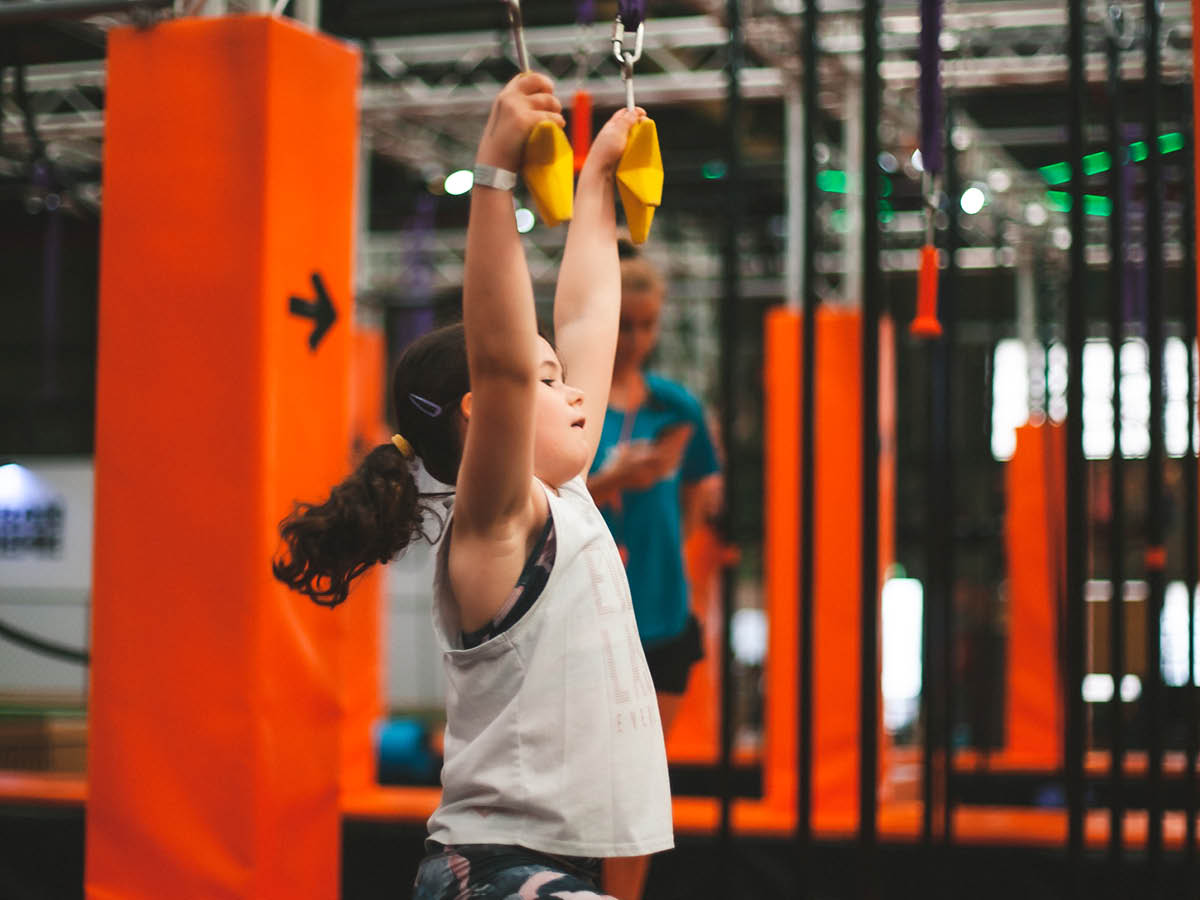 5 DAY ADVENTURE SPORTS SCHOOL HOLIDAY CAMP
WEEK LONG KIDS CAMP – TRY NEW ACTIVITIES EVERY DAY!
BRISBANE'S BEST HOLIDAY CAMP FOR KIDS MEETS THE ADVENTURE SPORTS ACADEMY. Get 2hrs of supervised fun and dedicated coaching in our week long camp, runs from 9am – 11am Mon-Fri. Our children's camps offer a variety of optional add-on activities so you can try everything Urban Xtreme has to offer! Check out the following dates to book your kids into our adventure camp during the next Queensland school holidays and get the full Urban Xtreme experience.
2hrs: 1-hour dedicated coaching each day + 1-hour free play in the Adventure Park
Keeps kids active and entertained while improving physical fitness
Learn new skills, get fit, build muscle memory & perfect technique
Ninja, Parkour, Free-running and Ultimate Tag
Creative ways to move, free-run, roll, jump, balance, flip, swing, vault & land safely
Gymnastics techniques, fundamental body movement, body awareness & aerial awareness
Trampoline, Dodgeball & Launch Jump – Tricking, Gymnastic Movement & Stunts
Rock climbing – hand/eye coordination, body movement, grip strength
SCHOOL HOLIDAYS GUIDE
ADVENTURE ACTIVITIES TO SUIT ALL AGES AND INTERESTS
Urban Xtreme holds a range of camps, classes and workshops during the spring, summer and winter school holidays! Our adventure sports camps are the best way for your child or children to keep fit and active, learn to overcome challenges, and make new friends.
Click below to view/download our school holiday guide, and be sure to check back here and on our social media for updates on our camps and special events. Plus, don't forget to join our mailing list so you never miss out on all the fun of our school holiday camps in Brisbane.
SCHOOL HOLIDAY GUIDE OUT NOW!!
BENEFITS OF ADVENTURE SPORTS
Exercise, play and activity are a part of life and have numerous physical, emotional and psychological benefits for developing minds and bodies! Here are just a few of the reasons why we are passionate about getting kids involved with adventure sports:

SELF ESTEEM & SELF RESPECT
Teaches kids to recognise and value their own abilities and have respect for themselves and others. It helps build their confidence enabling them to grow and overcome any obstacles they face in life.

COMMUNICATION & SOCIAL
Encourages kids to build better relationships and social skills. All our programs encourage social interaction, teamwork and positive communication.

STRENGTH & CARDIO
Offers a range of physical benefits such as flexibility, balance, coordination and agility whilst having fun at the same time. learning patterns and repeating actions.

MENTAL FOCUS
Helps get kids off technology and encourages physical and mental growth. This in turn promotes a positive healthy lifestyle and develops discipline, self-control and focused energy.