Clear your calendar!
Urban Xtreme holds a range of regular events and classes, adults only times, sessions for parents with little ones and much more! Click below to view/download our 'what's on' weekly guide, and be sure to check back here and on our social media for updates on special events. And don't forget to join our list so you never miss out on the fun!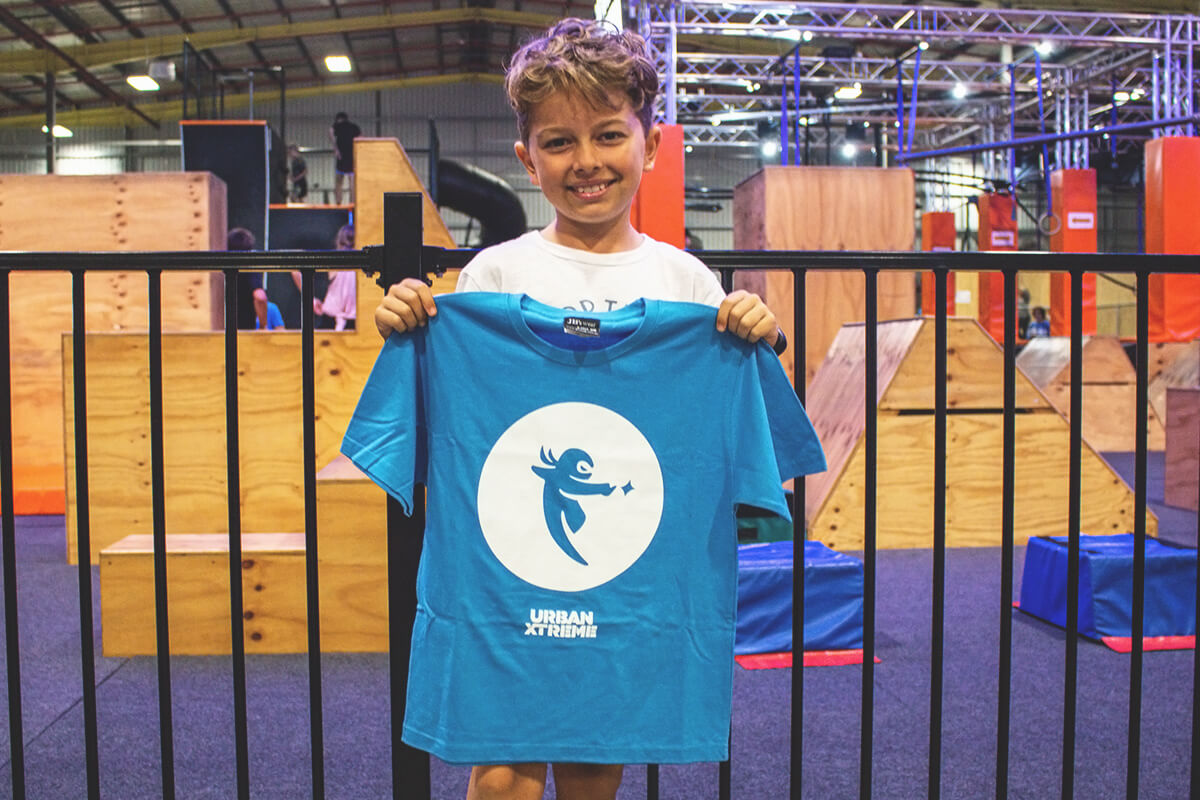 EKKA SHOW SPECIAL
The Ekka may be canceled this year but that doesn't mean the fun has to stop! With the long weekend (14th- 16th August 2020) fast approaching we are getting into the spirit of the show by bringing back the ULTIMATE PASS. That's 2HRs of Adventure activities (Ninja + Parkour, Laser Tag, Trampolines, Dodgeball) and 1Hr of Rock Climbing for one low price of $39.00!
Want more? We've got it!
Our UX Ninja Showbag is the most xtreme deal in town. Get over $50 worth of value (UX Ninja T-Shirt, Urban Xtreme Wristband, Urban Xtreme Grip Socks, Urban Xtreme Ninja Sticker, Lolly bag and FREE 2HR Park Pass) for only $30! Simply add one on at the checkout!
Teen + Adult Sessions
Teen + Adult sessions run every Wednesday night (6:00- 8:00pm) so you can take on the ultimate challenge and improve your strength, fitness, agility and balance in a fun environment – without running into the kids! Our experienced Ninja + Parkour Coaches will be on hand to help you test your skills and teach you a few new tricks.
QUIET HOUR
A CALM XPERIENCE
Come and enjoy 1 hour of unlimited fun at our low sensory Adventure Park session for only $15.
Includes Trampolines, Ninja, Parkour + Playland. Quiet hour promises an enjoyable xperience without music or flashing lights.
Spectator Passes are not required. 
Sunday 19th July at 8:45AM
Wednesday 29th July at 10:00AM
Sunday 2nd August at 8:45AM
Wednesday 12th August at 10:00AM
Sunday 23rd August at 8:45AM
Sunday 20th September at 8:45AM
XTREME NINJA RACE NIGHT
Next Event Date To Be Advised!
In case you haven't heard, obstacle races are the latest trend to hit our shores and our screens. You've probably seen the show and thought, "How hard can it be?" You may have even practised on the course. Well the time for watching and practicing is over!
Join us at our regular Xtreme Race events to find out just how far – and fast – you can go! Can you conquer the Warped Wall and get your name on our leaderboard? Get involved in this xtreme fun, whilst competing for some awesome prizes. Please note: access to the Ninja + Parkour Course will be restricted on this date to race participants.
Discount available for our current Lil & Jnr Ninja Program – speak to our friendly reception team!
Lil' Ninjas Under 9 Years
Junior Ninjas Under 11 Years
Teenage Ninjas Under 13 Years
Teenage Ninjas Under 15 Years
Amateur Adults ( 16+ ) Male & Female
Masters ( 40+ )
Pro Ninjas Male & Female
Under 9s
3:30 – 4pm Registration and Briefing
4 – 5:30pm Competition
5:30 – 6pm Presentations
Complimentary 1Hr Park Pass post presentation
Under 11s & Under 13s
5 – 5:30pm Registration and Briefing
5:30 – 7pm Competition
7 – 7:30pm Presentations
Complimentary 1Hr Park Pass post presentation
Under 15s, Amateur Adults, Masters and Pro Ninjas
6:30 – 7pm Registration and Briefing
7 – 9:30pm Competition
9:30 – 10pm Presentations