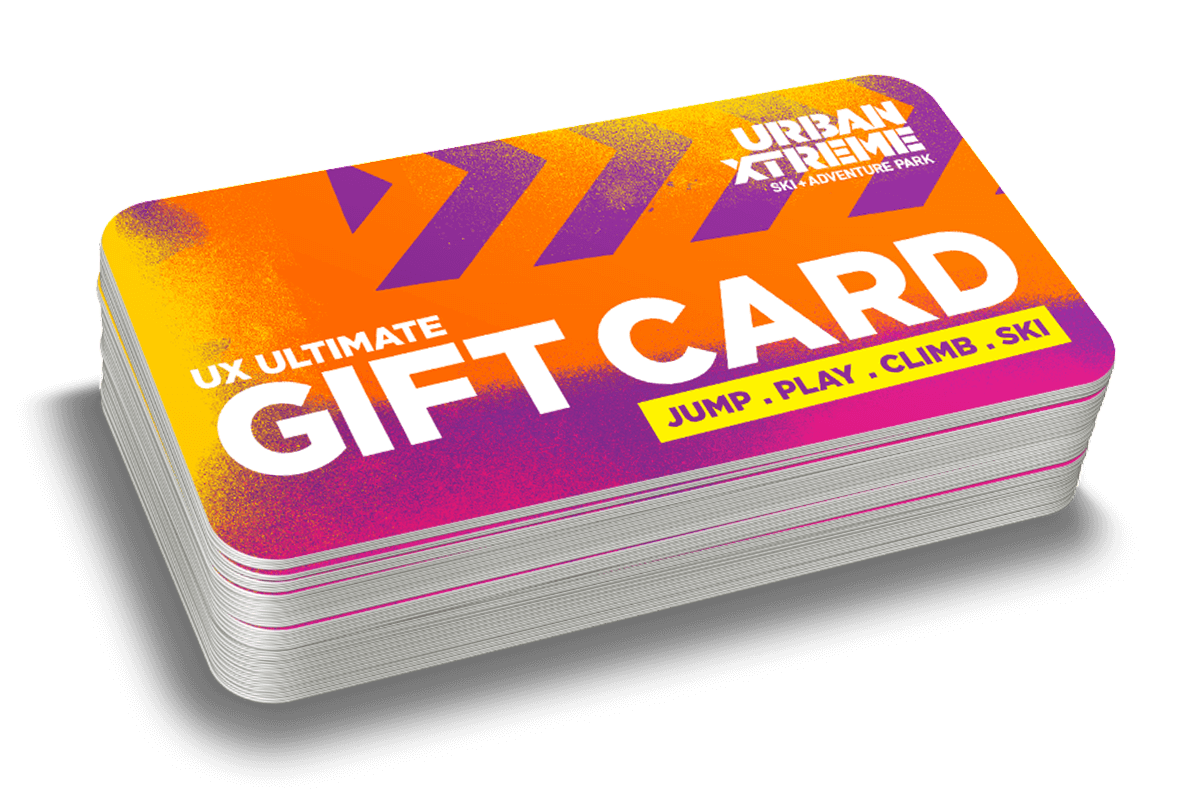 GIVE THE GIFT OF ADVENTURE!!
What could be better than the gift of XTREME FUN!? Give your special someone an Xperience that they will never forget as an Urban Xtreme E-Gift Card is the perfect way to enjoy the world of adventure sports!
Our E-Gift Cards are valid on all products- choose your experience from Adventure, Indoor Skiing or Snowboarding or Rock Climbing! We've got something to suit everyone! They are also valid for 3 years so you can buy now and use later!
We currently offer Electronic Gift Cards that take the hassle out of that special present! Have them delivered straight to the inbox, and no risk of losing them amongst multiple wallets!