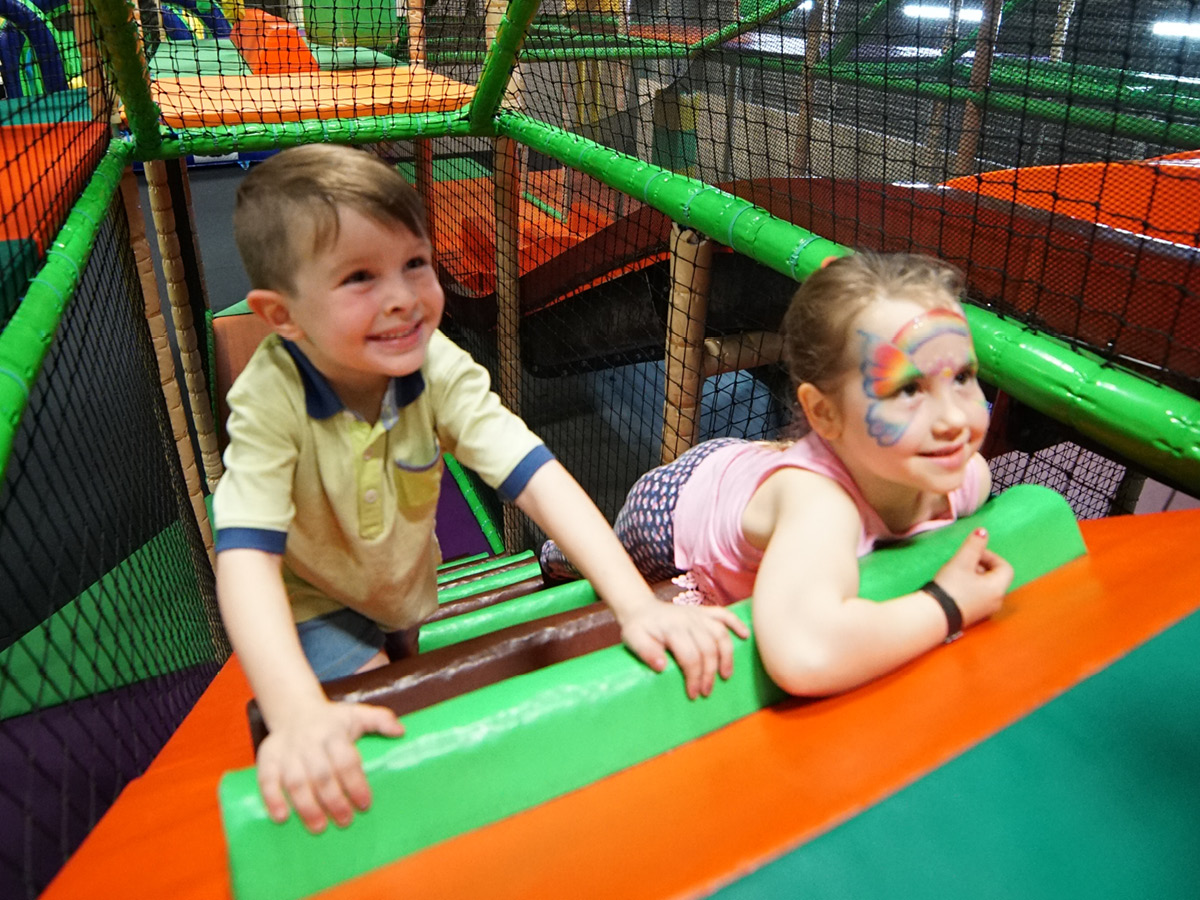 Climb. Crawl. Slide. Jump.
Urban Xtreme's Playland is Brisbane's most exciting Urban Playground. A place where your child can climb, crawl, slide and jump their way to a strong and healthy little body at our kids indoor playground, designed for walking aged toddlers to age 6 years.
Our Playland takes your little adventurer on a journey into a world filled with fun and challenges in a safe, fun and social environment.
It's the perfect place for play dates, parent's groups and birthday parties. Or why not join in one of our little adventures kids fitness and movement classes.
Our popular indoor play centre in Brisbane boasts a 3-storey playground of elements and obstacles including a junior play gym, super slide, inflatable obstacle course, trampolines, electric cars and a mini climbing wall, there is something for everyone, giving your little adventurer the opportunity to  participate in the same activities as the big kids!
You can purchase an unlimited Playland Pass, Multipass or Membership to join in on the fun!  (Under 12mths are free!)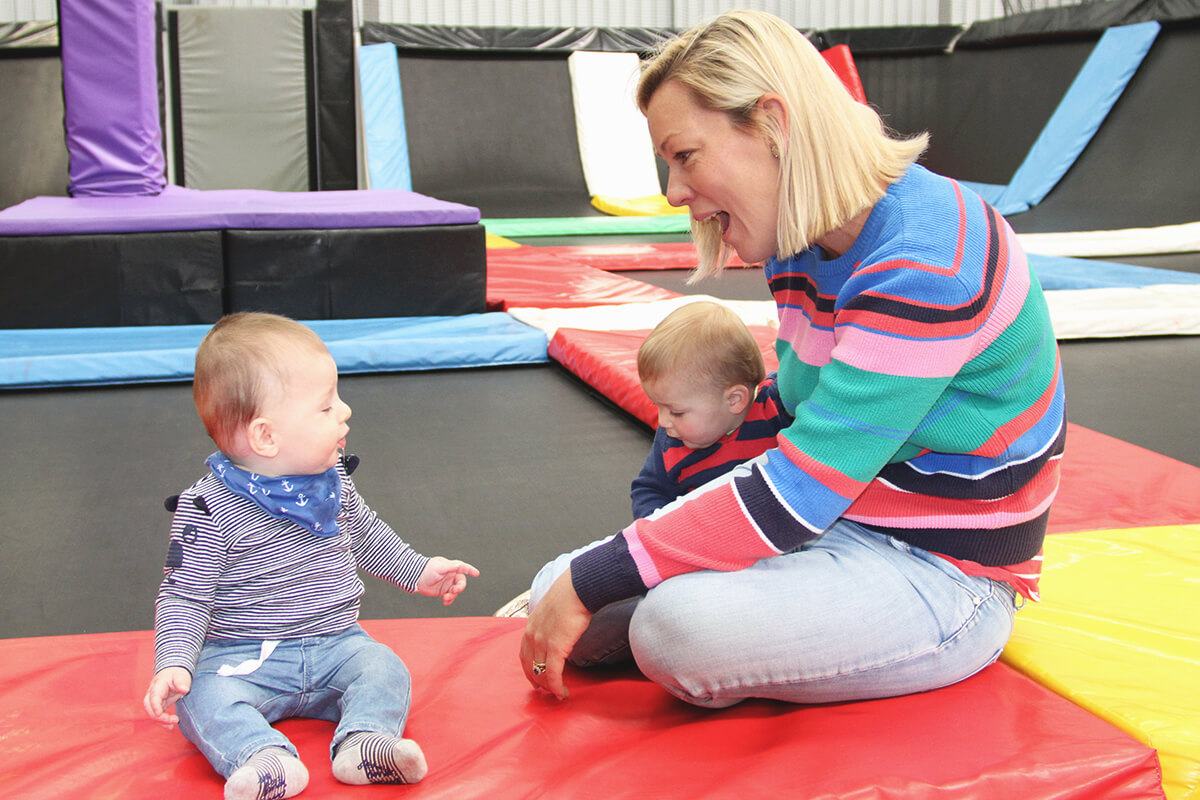 PLAYLAND PASS
Purchase a Playland Pass weekdays and join us for our Parents + Totts sessions at our indoor playground in Brisbane. All sessions are available between 9am – 3pm on school term days and includes your Playland Pass, large Trampoline access, unlimited play between 10am to 3pm and best of all parents play for FREE*!
Join us on a Thursday morning for our TOTTS + TOAST session between 11am – 12pm duing school term.  Enjoy our complimentary Totts + Toast morning tea delicious fresh fruit & fairy bread to fuel your little adventurer.
Please note: Weekends and during school holidays Playland pass is limited to a 2hr session and does not include parent access.
Urban Xtreme playland is the perfect place for play dates, parent's groups and birthday parties. Or why not join in one of our little adventures kids fitness and movement classes.
*All playland passes exclude grip socks. Parents wishing to participate much purchase socks. Socks can be purchased online or at reception for $3 and are yours to keep for your next adventure.
LIL' ADVENTURERS CLASS
BIG FUN FOR LITTLE KIDS!
| | |
| --- | --- |
| Lil Adventurers (3-5yrs) | |
Lil' Adventurers is a skills development program designed for pre-school toddlers ages 3-5yrs who love spending their time bouncing, sliding, free running and climbing their way to healthy little bodies at our play centre in Brisbane.
The program will develop kids both physically and mentally through adventure activities.
This interactive class will keep your child active and entertained through a wide variety of fun activities and games in a safe, controlled and social environment fun by qualified coaches. Giving your little adventurer the opportunity to participate in activities just like the big kids! They will get to:
Unleash their inner Ninja
Climb to new heights on the mini Rock Walls
Get their little hearts pumping with some jumping & tricks on the trampolines
Duck, dodge and dive in a fun game of Dodgeball
Free access to the Playland after class plus there's GREAT COFFEE!
Purchase a class or membership to join in on the fun!
10 Week Term + Casual Options Available!
CLIMB & MIND
YOU CLIMB & WE'LL MIND THE KIDS

Climb and Mind sessions run at Urban Xtreme on Sundays during the school term between 9:00AM- 11:00AM (not available during the school holidays). Come in, bring the kids and spend a few hours rock climbing with other like-minded parents whilst we keep the kids entertained in the Playland! Why not invite your friends and make a morning of having fun and getting fit?
Children in prams must remain with parents in the climbing area.
Term 2, 2021
Sunday 1st May to Sunday 20th June
Term 3, 2021
Sunday 18th July to Sunday 12th September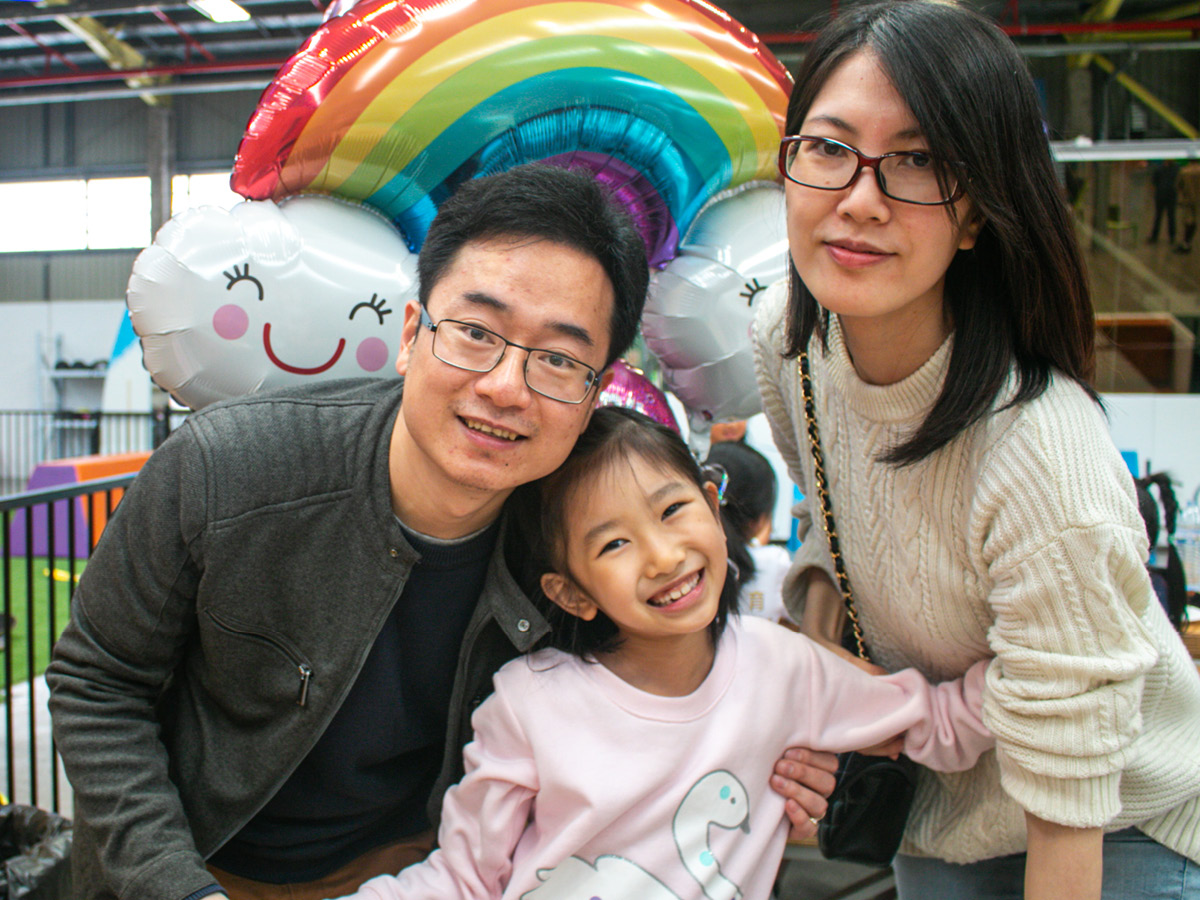 PLAYLAND PARTY – 1.5 HOURS
Big Fun for Little kids!
Being little doesn't mean you can't enjoy big fun at our kids play centre in Brisbane! Our Playland Party includes 1hr access to the Playland slides + play gym, fun climb, inflatable obstacle course, mini trampoline and mini cars!
PLAYLAND PARTY BOOKING INCLUDES
1hr access to Playland, inc. Slides, Playland Gym, Fun Climb, Mini Trampoline and Mini cars
UX Grip Socks
A Table Reservation for the duration of the party
Catering (pizza, popcorn, water, cordial & lolly bags + all cups, plates & utensils).
2x coffees for bday child's parents/guardians
Max height: 120CM / Min of 10 paid guests
You invite the guests, we bring the fun and do the rest!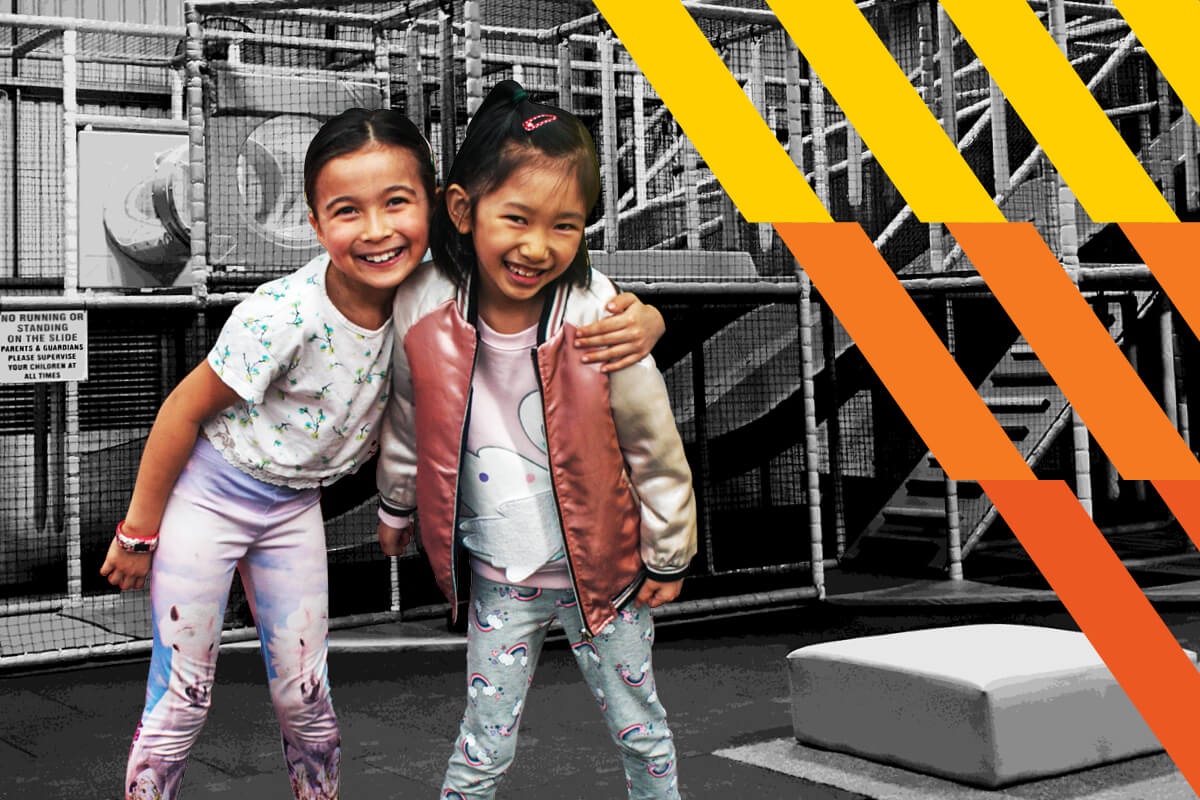 MEMBERSHIP
EXCLUSIVE BENEFITS
If you don't want the fun to stop at our indoor play centre in Brisbane (and also want to save a bundle in the process) then our Playland Membership is for you.
INCLUSIONS
Unlimited access anytime

Playland indoor play centre access

20% off Programs + Classes

20% off UX Merchandise

10% off Food + Beverages

25% off Snowsports lessons

Complimentary selected Classes

Party child attends free
Member only events
Free special events
OUR KIDS PLAY CENTRE
Any of the Lil' Adventurers heading into our indoor playground, have a world of quality play and adventure ahead of them in a supervised space with safe, kid-friendly equipment to explore.
All our classes are casual, pre-booking is required to secure your little one a place as bookings are limited. You can try a session anytime, but if the sessions fill quickly. Pre-book to avoid disappointment!
Our indoor play centre in Brisbane is loads of fun for the kids with each of our Lil' Adventurers classes running for 40-45 minutes.
Each week, your child will focus on a different set of skills from our fun activities, including:
Warm up & Stretching
Obstacle Circuit
Jumping & Tumbling
Strength games
Stretch & cool down
Enjoy quality time with your little ones! There are flexible classes so you can attend any session with no lock in enrollment!
PLAYLAND HEIGHT LIMITS
How do you know if you're little one is the right height to enjoy our Xtremely fun Playland play centre in Brisbane?
Only children less than 120cm in height can enjoy the Playland gym, fun slides, climbing walls, mini trampolines and mini cars. Under 12 months are free!
6 BENEFITS OF OUR INDOOR PLAYGROUND NOW
Our indoor playground will have your kids crawling, sliding, jumping, climbing and exploring their way to healthy bodies and minds. There are so many benefits to bringing your little ones along to our play centre in Brisbane.
Build Their Bodies
Indoor playground activities help build the strength and coordination of your little one.
Confidence Plus
This is the time for kids to test themselves and build confidence along the way.
Be Social
Watch your child become socially aware and learn to interact with others.
Enjoy socialising with other parents in a friendly environment while your kids play.
Quality Time
It's a great opportunity for adults to spend quality time with their little ones.
Encourage Creativity
Kids learn from curiosity and exploration, with these vital skills built at our Playland indoor playground.
Safe & Secure
Playland's ideal safe play area is perfectly designed for littles ones, in a supervised environment.
It's also a great play alternative for a hot or rainy day. What a great way to get the adults out of the house and meeting others along the way!
PLAYLAND FAQS
Does my child or I have to wear Urban Xtreme grip socks in Playland?
Enjoy your Playland experience without the need for grip socks. However, all participants including carers are required to wear Urban Xtreme grip sock for safety on trampoline based activities. These can be purchased at reception for only $3.
If I book for a 45 minute Lil' Adventurers class, can my kids continue to play after class?
Yes. Keep the fun going after your Lil Adventurers with unlimited play on the day of your class.
If I book a Playland Party, what does it include?
There is so much value when you book a minimum of 10 guests, with your 1 hour access to the slides, play gym, fun climb, mini trampolines and more including:
UX Grip Socks
A Table Reservation for the duration of the party
Catering (pizza, popcorn, water, cordial & lolly bags + all cups, plates & utensils).
2x coffees for bday child's parents/guardians