LEGENDARY WORK EVENTS + TEAM BUILDING
Isn't it time you look for something a little more xciting for your next corporate event? Become a legend at your workplace by organising a day away from the boardroom that is full of xtremely awesome team building activities. With over 10 activities under one roof, there is something for everyone at Urban Xtreme.
We have a variety of packages and options to choose from and can arrange bookings for groups as small as 8, up to the hundreds! Simply start by selecting which adrenaline-pumping activities you'd like to do, and go from there!
Adventure: Ninja + Parkour, Laser Tag, Trampolines & Dodgeball
Rock Climbing: top rope, lead ropes, auto belays and Queensland's only speed walls!
Snowsports: ski and snowboard in Brisbane all year round!
DO SOMETHING XTREMELY DIFFERENT THIS YEAR!
Our experienced team will help you organise a program of fun team building activities. Brisbane has no rival when it comes to the range of entertainment options that we offer and we guarantee that every one of your colleagues will feel like a superhero!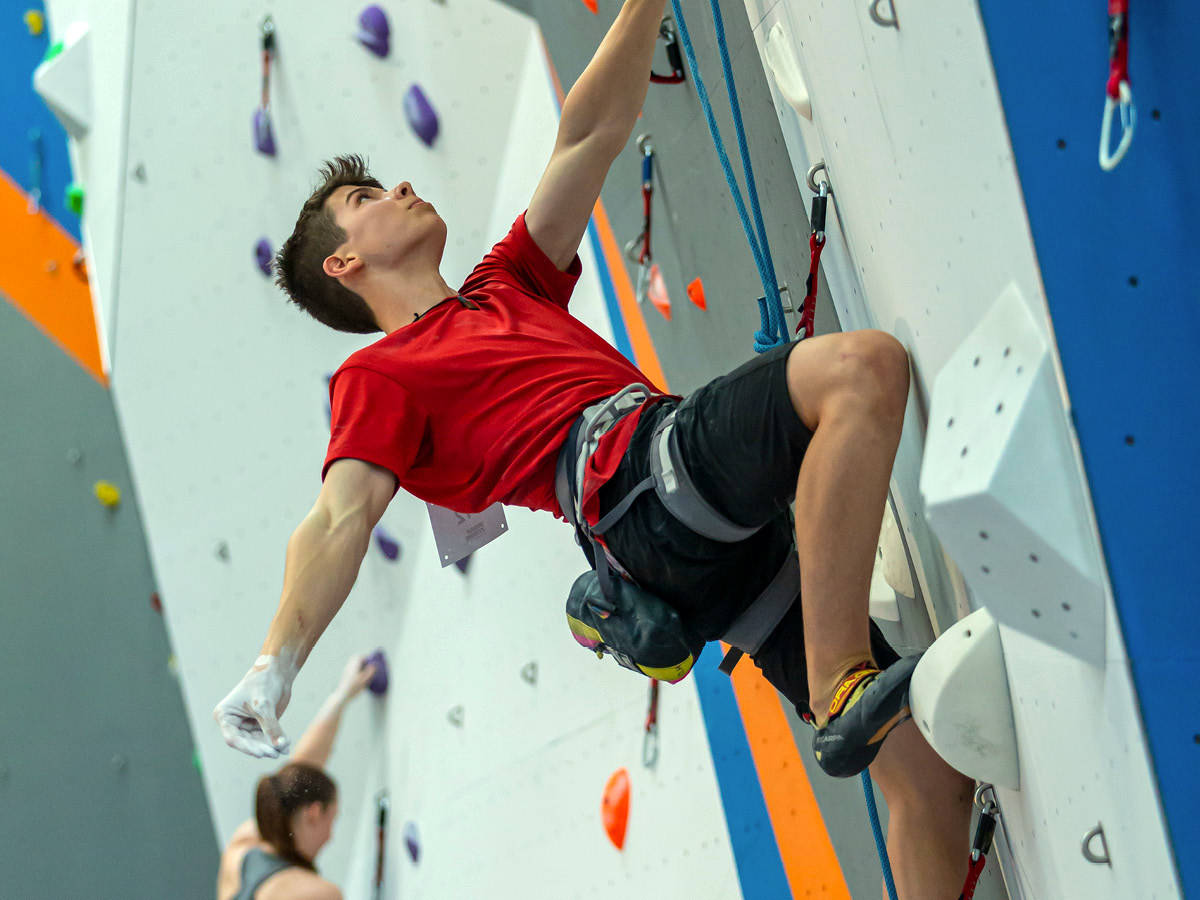 FUN, FREESTYLE & FLEXIBLE OPTIONS
Give yourself the ultimate challenge in our Ninja + Parkour course, tag your opponents in our Laser arena, jump to new heights on our Trampolines or duck and dive in Xtreme Dodgeball or cheer on your workmates as they climb to new heights on our Rock Climbing walls. You can choose how to xperience your adventure! At Brisbane's No. 1 adventure destination, select our Fun & Freestyle options can include either:
2Hrs of Adventure Activities: Ninja + Parkour, Laser Tag, Trampolines & Dodgeball
2Hrs of Rock Climbing: top rope, lead rope, auto belays and speed walls
1Hr of Adventure + 1Hr of Rock Climbing
Reserved tablespace
Unlimited access to Adventure and/or Rock Climbing for 2 hours
Optional Ski Taster Add-On (time in addition)
UX Grip Socks
If 2HRs is not enough fun then get in contact with us via the enquiry form below and we can help to organise packages from 2Hrs to All Day Events! Prices start from $36pp. 
ORGANISE THE ULTIMATE TEAM CHALLENGE
COMPETE FOR OFFICE GLORY!
For the ultimate team building event, talk to us about hosting a fully-curated corporate team building activities team event. You form the teams, we do the rest. Our experienced hosts will train you up and put you through a series of challenges including Dodgeball, Laser Tag and Ninja Warrior. We keep track of the results and complete the session with a presentation that includes awards from Urban Xtreme.
Packages start at 2HRs. Reserved function area and catering options available.
Take on 2 or 3 challenges, depending on your group size and the time that you've set aside for this ultimate match day!
> 50 people: Create the ideal team activities by choosing up to 3 challenges over 2 hours.
50+ people: Split your group into teams and rotate them through 2 challenges in two hours or 3 in 3 hours – it's up to you!
Private, customisable function space
Receive help from an event facilitator(s) who coordinates all activities
Experience a curated event that includes forming teams, briefing, conducting the team challenge activities and official presentation at the end
Get serious with official score and record-keeping statistics from each challenge
Award Team Challenge Winner certificates for your victorious teams and best performers on the day.
OPTION 1
ULTIMATE TEAM CHALLENGE
One of our awesome crew members will be your dedicated host, facilitating a variety of xciting, engaging and adrenaline-pumping team challenges and competitions guaranteed to get everyone participating! Choose from: Ninja, Parkour, Climbing, Laser Tag, Trampolines, Dodgeball and Rock Climbing.
UX Grip Socks and Climb Harnesses are included for all Adventure/ Climb participants.
Ultimate Team Challenge Rates from $44pp.
OPTION 2
ULTIMATE TEAM BUILDING & DEVELOPMENT
Completely customisable and with the flexibility to meet your unique requirements, this is our ultimate tailored package for an unforgettable team experience. Have a specific goal or target in mind for your team? You'll be paired with a personal UX Development Coach so you can create an event that is all about your team. 
UX Grip Socks and Climb Harnesses are included for all Adventure/ Climb participants.
Ultimate Team Building and Development Rates from $55pp. Please use the enquiry form. 
WANT MORE?
Send us an enquiry and mention your interest in any of the following and we can customise your quote to suit!
| | | | | |
| --- | --- | --- | --- | --- |
|      Additional Hour(s) |    Ski Tasters |    Catering |    Multimedia |    Low Sensory |
EXCLUSIVE VENUE & ACTIVITY HIRE
Need more space? Head over to Space & Venue Hire page for more information!
TEAM BUILDING FAQS
How far in advance should I book my team event?
To ensure your workgroup can book the time of your choice, we recommend that you make a booking 4-6 weeks out to avoid disappointment. Space hire or full venue hire may require 2-3 months advance to ensure your desired time does not conflict with current bookings.
Do I need to pay a deposit?
To book and secure your group's event, we require a deposit of 50% to be paid by close of business on the day of booking. The remaining balance will then be due 7 days prior to the event booking date. Urban Xtreme has a no refund policy.
What are the minimum/ maximum numbers?
We require a minimum of 8 people for team/ corporate bookings. The maximum group size varies: Fun & Freestyle group bookings can be a maximum of 280; Ultimate Team Challenge is a maximum of 200, and Team Building & Development is defined by your event plan. Please note that bookings over 200 people will be referred to exclusive hire of the activities/ centre.