Team Building Activities Brisbane
LEGENDARY WORK PARTIES + TEAM BUILDING
Forget the traditional work party options. Become a legend at your workplace and organise fun team building activities that are XTREMELY AWESOME. With so much variety, there is something for everyone in your workplace. Get unlimited access to the Adventure Park and choose your own experience with our 1 and 2 hour Park Passes. Adventure activities include Laser Tag, Xtreme Ninja, Parkour, Trampolines and Dodgeball, and discounts available for groups of 6 or more!
TEAM BUILDING ACTIVITIES CHALLENGE
COMPETE FOR GLORY!
For the ULTIMATE XPERIENCE, talk to us about hosting the full curated corporate team building activities team event. You form the teams, we do the rest. Our experienced hosts will train you up, and put you through a series of challenges including Dodgeball, Laser Tag and Ninja Warrior. We keep track of the results and complete the session with a presentation that includes awards from Urban Xtreme. Reserved function area and catering options available.
Please enquire to find out more!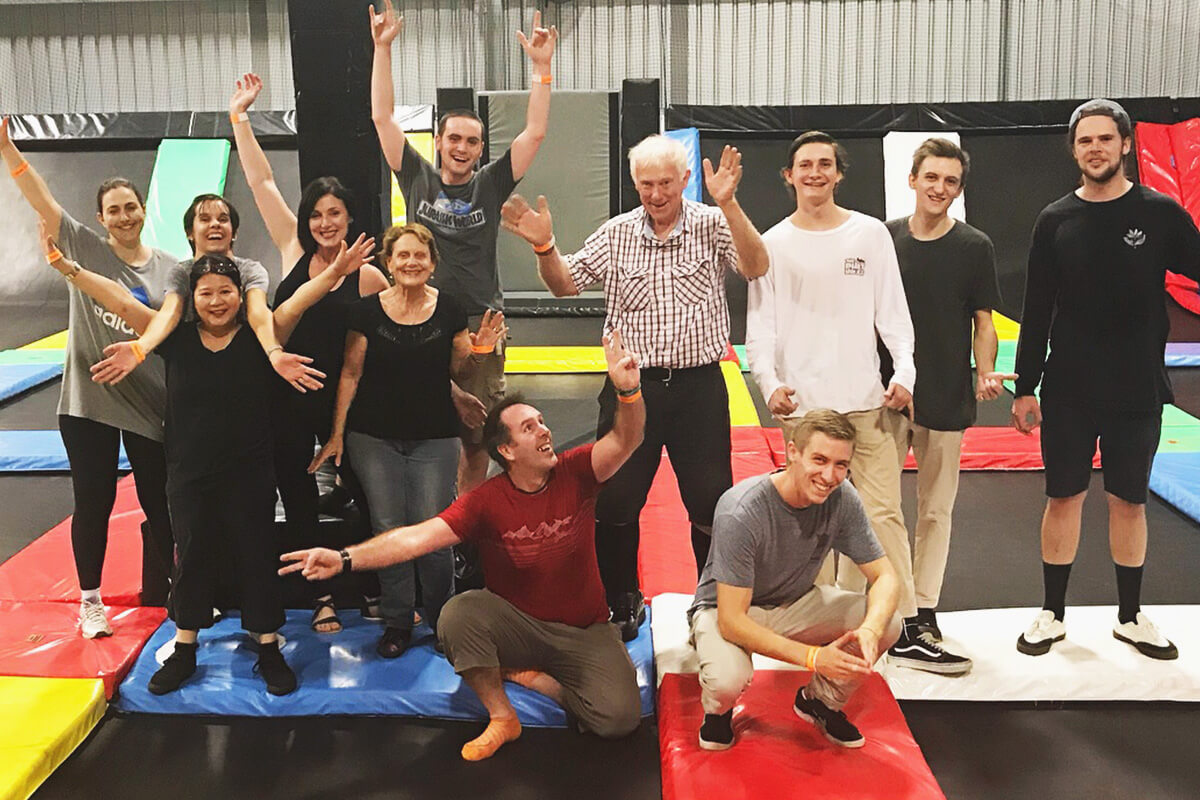 ADVENTURE HIRE
EXCLUSIVE ACCESS AT A FIXED PRICE
If you've got a large team to impress and you are looking for a choice of supersized, fun corporate team building activities in Brisbane, then organise an event your team will always remember! Reserve the entire Adventure Park and invite up to 200 people for one fixed price. You'll find the biggest variety of options for team building in Brisbane with an activity to suit all ages and abilities. The Adventure Park includes: Ninja + Parkour, Rock Climbing, Trampolines, Dodgeball, Laser Tag & Playland for the little adventurers.
More Info
Plenty of tables & seating/entertaining area
Catering options available
Easily accessible from the M1
Bus access and parking available
Available outside normal open hours
Customisable open space for special installations
Peak and Off-Peak rates available
Please enquire to find out how we can help make your next work function AWESOME!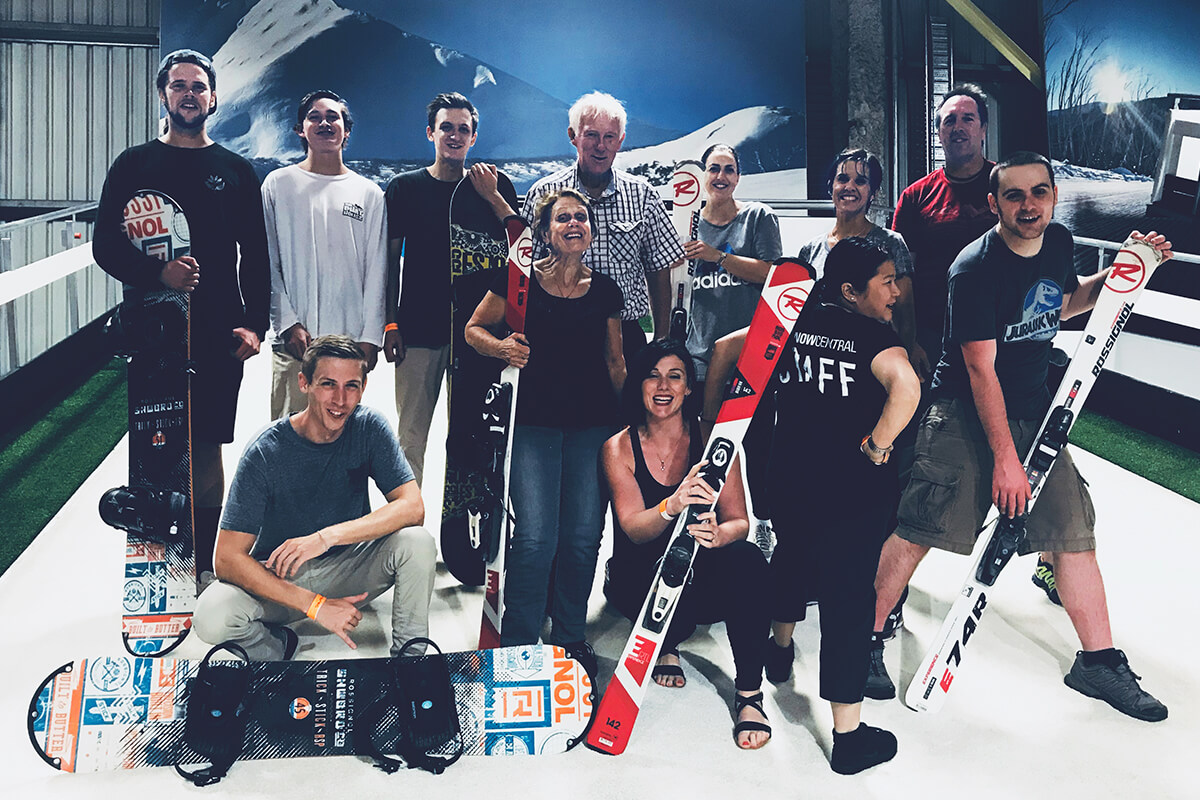 SLOPE HIRE
SKI OR SNOWBOARD
If you really want to do something cool and different for your team building in Brisbane, then booking a slope or 2 might be just the ticket. The slope price is a fixed rate any time of the week, and includes all equipment fitting. We can have up to 9 people on a slope (3 at a time), and we have 2 slopes available. This means we can cater for up to 18 people per hour in our Ski Park.
Enquire below to find out more!
Climb Wall Hire
Take it to the next level
Take your team building activities in Brisbane to new heights! Bring your group along to challenge each other on our 10.8 metre climbing wall. The climb wall is available for exclusive hire and includes all required equipment. Our qualified Climb coaches are always on hand to ensure you have the best experience. We can accommodate groups of up to 80 people and have catering options and reserved seating available.
Enquire below to find out more!
FUN TEAM BUILDING IDEAS
Do something Xtremely different this year!
Our experienced team will help you organise a program of fun team building activities. Brisbane has no rival when it comes to the range and scale of entertainment and adventure that will make every one of your colleagues feel like a superhero! Get your team building activities started with challenges to conquer, beating the clock, team sports and becoming a kid again by unleashing your inner child.
Awaken Your Ninja!
Your inner ninja no longer needs to hide in the shadows on our Xtreme Ninja and Parkour Course.
Tackle A Slope!
Go skiing or snowboarding! Suitable for beginners and seasoned snow-lovers. You'll learn up to 8x faster than on snow.
Bounce Big!
Discover the fun of a jump session that offers your team members a fun way to fitness and to relieve stress.
Dodge. Duck. Weave.
Get high-energy, bouncing team building in Brisbane with dodgeball games to test your fitness.
Laser Tag
Test out your strategic thinking and overcome the challenges in this real life game experience.
Climb To New Heights!
Heave, strategise and pull your way to the top with rock climbing, to test endurance & focus. Challenge your colleagues on our ultimate speed walls.
GET SET FOR ULTIMATE TEAM GLORY!
Motivate your staff, encourage team building and have unforgettable fun with our Xtreme Team Challenge to get your work groups competing for Xtreme glory!
There's something fun for everyone in this competition-charged team building challenge in Brisbane. Choose your challenges from our high-energy dodgeball courts, laser tag team event and even a ninja warrior race! You select the events that best inspire your teams.
Choose your challenges
Take on 2 or 3 challenges, depending on your group size and the time that you've set aside for this ultimate match day!
Under 50 people: Create the ideal team activities by choosing up to 3 challenges over 2 hours.
50+ people: Split your group into teams and rotate them through 2 challenges in two hours or 3 in 3 hours – it's up to you!
Talk to us about a custom schedule so you get the most out of your challenges in the time you have.
Inclusions
Receive help from an event facilitator(s) who coordinates all activities
Experience a curated event that includes forming teams, briefing, conducting the team challenge activities and official presentation at the end
Get serious with official score and record keeping statistics from each challenge
Award Team Challenge Winner certificates for your victorious teams and best performers on the day.
TEAM BUILDING FAQS
How far in advance should I book my team building?

To ensure your work group has the time of your choice, we recommend that you make a booking 4-6 weeks out to avoid disappointment.
How does a group booking work?

To book and secure your work group's event, we require a deposit of 50% with the remaining balance being paid one week prior to your booking. If payment is not received 72hr in advance of booking your booking will be cancelled. We have a no refund policy.
What are the minimum numbers required?

We require a minimum of 8 within your group; however, rock climbing requires a minimum of 10 guests.