SPEED CLIMBING IN BRISBANE AT URBAN XTREME
SPEED ROCK CLIMBING IN BRISBANE
Urban Xtreme has the only speed climbing training walls in Queensland. Providing two climbing lanes at 11.5m with automatic belays and timers. We are proud to provide a facility that allows climbing enthusiasts the ability to train and have fun through top rope, lead rope, speed wall, bouldering and training all in one facility.
Speed climbing is super fun and a great way to challenge yourself or your friends in a race and get on our the UX leader board.
It's only natural then that one of the many styles of climbing is speed climbing. Put a group of kids or adults together, and it's guaranteed they will eventually challenge each other to a race, it's not going to be long before someone says, "I'll race you to the top!"
Get an unlimited Rock Climbing Pass from just $16 or Memberships from $12pw.
WHAT IS SPEED CLIMBING?

Speed climbing is one form of indoor rock climbing where athletes compete for the fastest time to the top of the climbing wall. The competition takes place on a standardised climbing wall, and the same holds and route are used each time for consistency across competition. There are athletes that train specifically for these events and for international speed climbing competitions.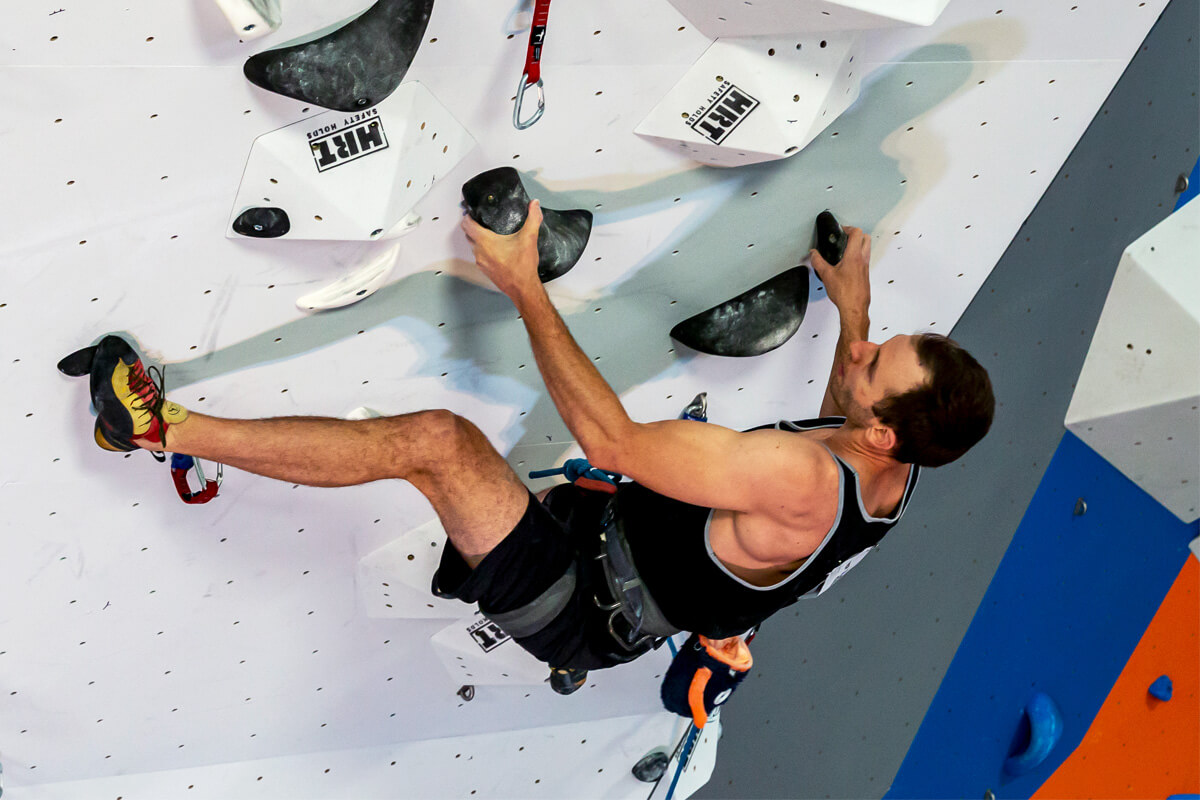 HOW HIGH IS THE SPEED CLIMBING WALL?

The wall for international competition is 15 meters (49 feet) high and has two climbing lanes that are each 3 meters (10 feet) wide. There are 10 meter (33 feet) tall speed climbing walls, but the records for speeds on those walls are not tracked internationally. The wall must be overhanging at exactly 5 degrees, and the wall surface is required to have a specific texture. The climbing route itself is always the same with the same holds made by a certified manufacturer. Even the timing system and belay methods are standardized.
IS ROCK CLIMBING IN THE OLYMPICS?

Rock climbing made its debut at the Olympics in the 2021 games in Tokyo, Japan. Competitors climbed in three different events featuring three styles of climbing: sport climbing, bouldering, and speed climbing. The climber with the best overall score from these three events will take home the climbing gold medal.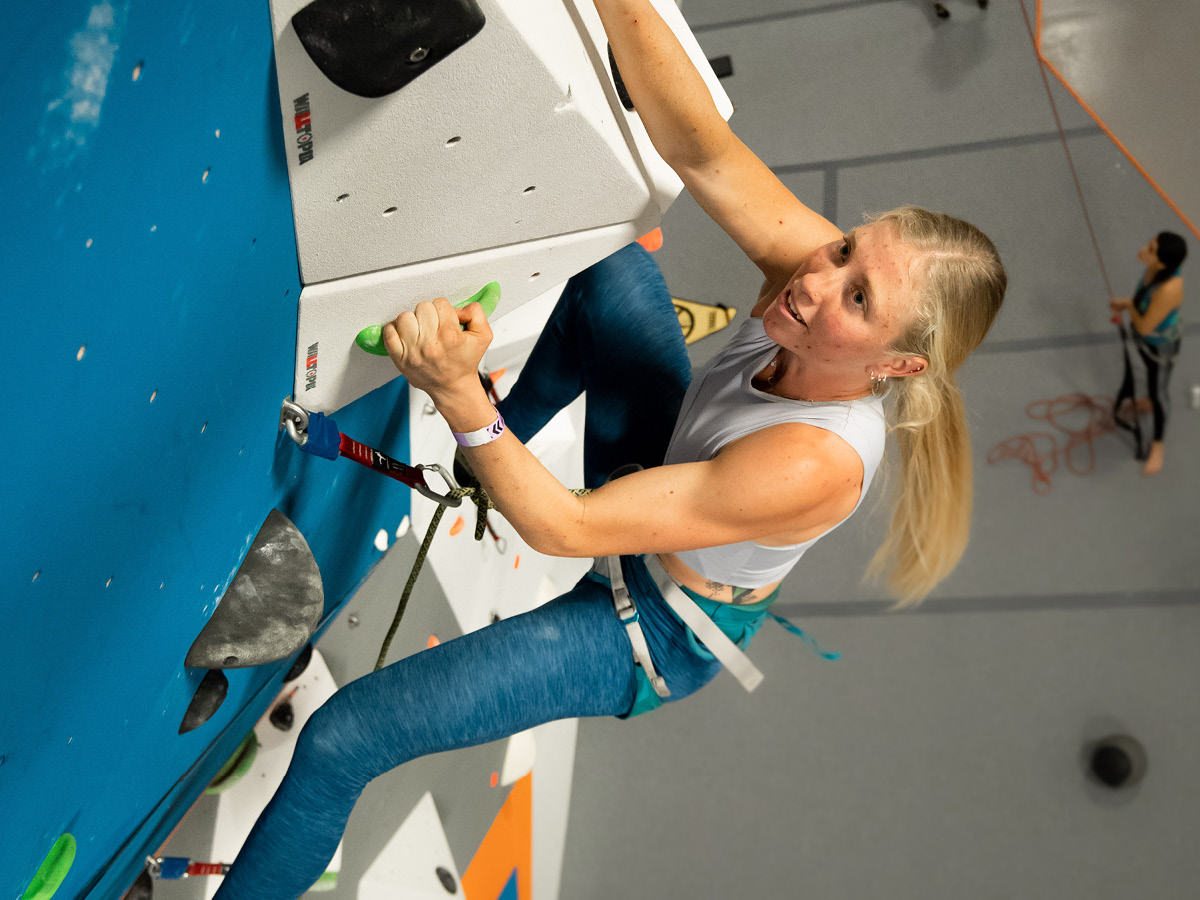 THE FUTURE OF SPEED CLIMBING AND TRAINING

According to the Climbing Business Journal, speed climbing is the fastest-growing portion of indoor rock climbing. This comes from the growing popularity in the sport and the increase in youth teams. These youth teams practice and compete in speed climbing.
While there is no official grade for the standardised speed climbing route, it is estimated to be around a 5.10a to 5.10c. That grade means less when competitors are climbing as fast as possible. Elite climbers don't touch every hold and seem to fly up the wall instead of climb it. They have trained over and over on that route so that each individual move is memorised and can be executed as a reflex instead of a conscious action.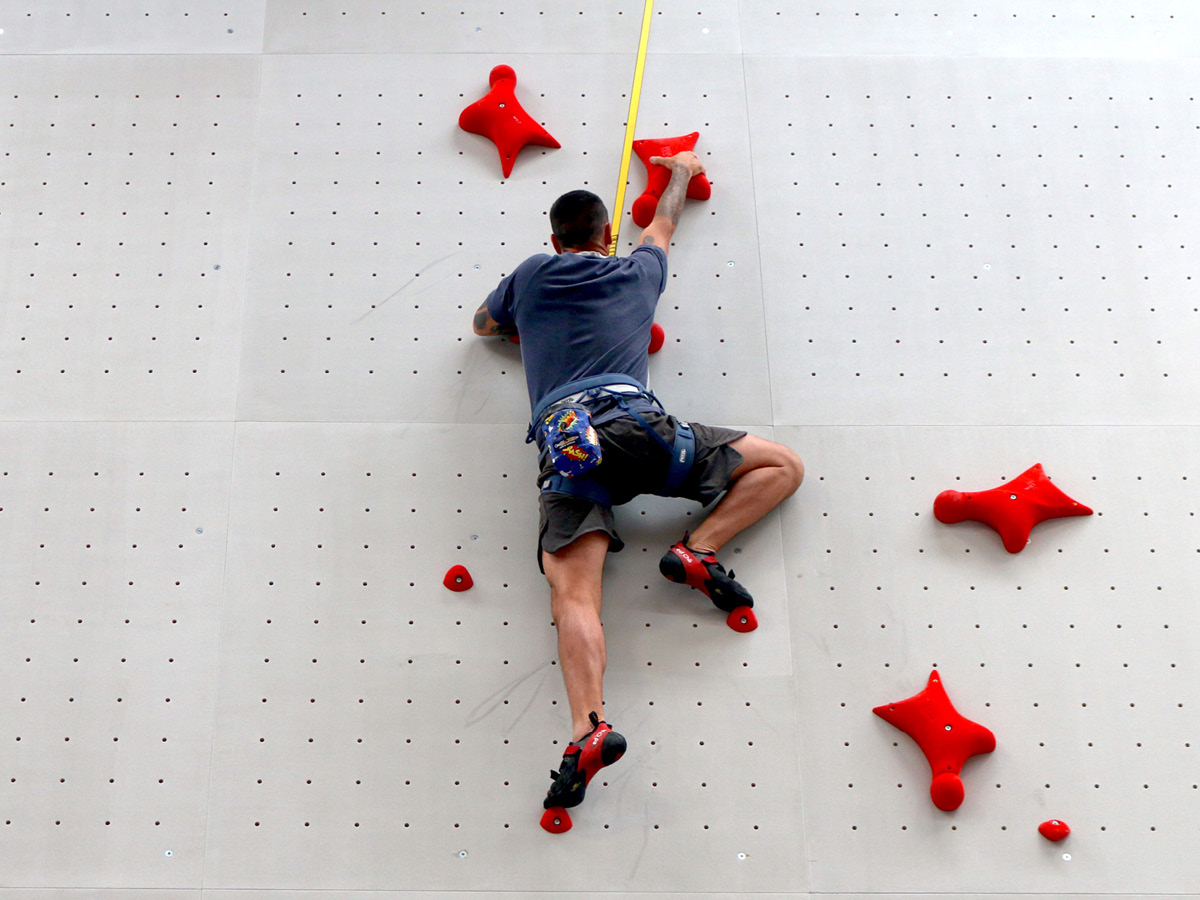 SPEED CLIMBING
DO YOU HAVE A NEED FOR SPEED?
Have you tried to make onto our #uxspeedclimbchallenge leaderboard yet? The competition is just as fierce as our walls are high and if you're a climber looking for the next Big Challenge then look no further! Urban Xtreme has Queensland's only IFSC 10.8m Certified Speed Climb Walls, perfect for training, hosting competitions and challenging your friends! 
Enjoy our Speed Climb Walls as part of any general Rock Climbing Pass or become a member and train to your own schedule!
JOIN OUR GROWING COMMUNITY
CLIMBING IS A WAY OF LIFE
The rock climbing community is comprised of vibrant, diverse and passionate people that come from all walks of life! They share one thing in common though: a love of the sport. Head over to our Urban Xtreme Climb Community Facebook page to get to know your fellow UX climbers, find a belay-buddy and be the first to hear of new events and specials deals!
UNDERSTANDING THE JARGON
As with every sport, indoor rock climbing in Brisbane has its own set of terms and jargon that can sound confusing when you're just starting out. Start talking like a pro from the start with these quick jargon-busting descriptions!
Xtreme Climb is Urban Xtreme's indoor rock climbing gym with 320sqm of wall to explore, 14m wide, including challenging overhangs and a recently opened 10.8m high rock wall to conquer.
Belay is an important word when it comes to your safety in rock climbing. It's a system used to hold the rope to catch any fall by your partner and belayers are an essential part of climbing. We've got your back so you're safe to climb and learn but please be advised that, at Urban Xtreme, all belayers must be 13yo or older. 
Solo climbing is possible on on auto-belays but for all other routes, a partner/ belayer is required!
For the solo climbers, our 4 auto belays take the place of a climb partner on the other end of the rope. When you set up a route to climb, it takes the slack as you move.
Weight limit:min15kg/max120kg.
Top roping ensures you're securely climbing our walls attached to a rope. The rope passes through an anchor system at the top of the wall and down to a belayer beneath you.
Start saving with an Urban Xtreme Rock Climbing Pass that gives you unlimited climbing on weekdays or 2Hr of Rocking Climbing on weekends and school holidays.
A Multipass is a great way to save on indoor rock climbing in Brisbane. It gets you 10 climb sessions and includes 20% off equipment purchases + 10% off shoe hire.