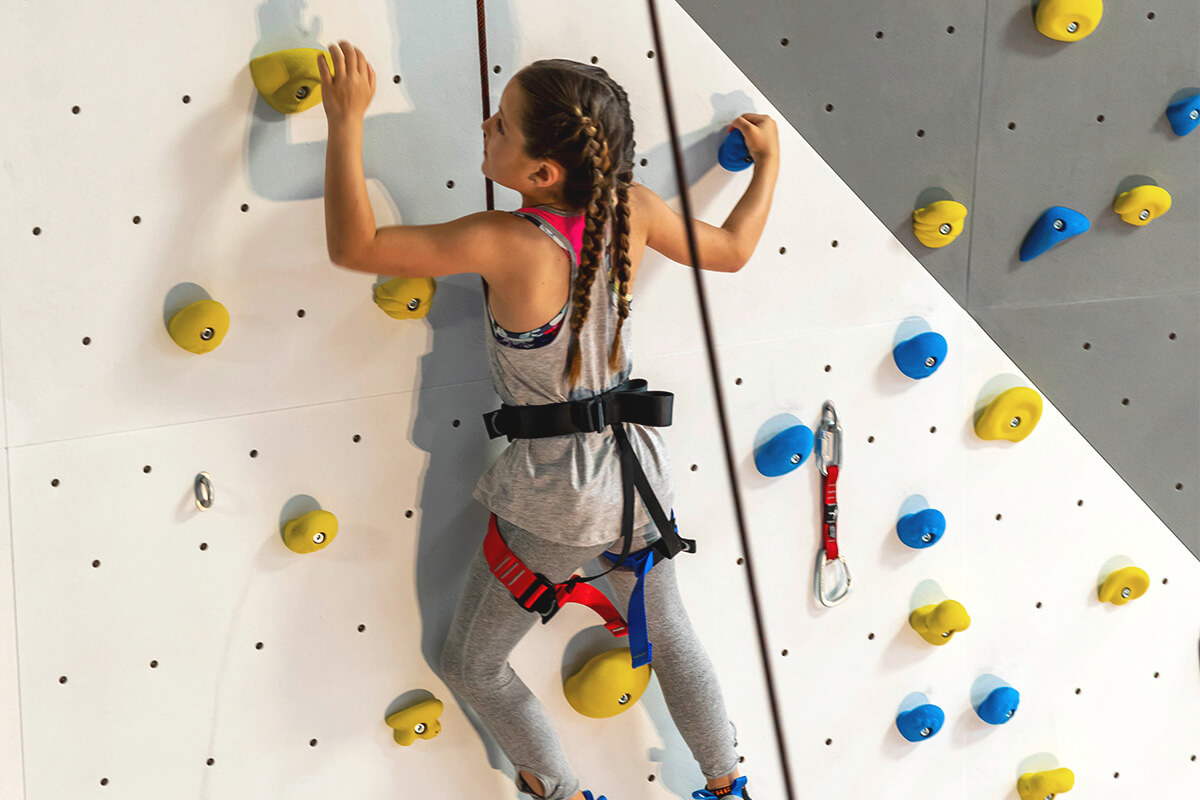 JNR CLIMBERS (8-12 YRs)
Tie in, chalk up, and take it to the next level!
Jnr Climbers is the pefect way to introduce young athletes to the world of Rock Climbing. With a strong focus on building a Climber's confidence, self-esteem and enthusiasm,
This introductory courses gives kids the foundations in the physical, technical and metal components of climbing while giving experienced climbers the skills they need to take it to the next level.
WEEK 1: INTRO TO CLIMBING
» Safety, Expectations, Rules and Values
» Natural Movement and Climbing
» Trust! Trust each other, trust the equipment
WEEK 2: FOOTWORK AND BALANCE
» Proper footwork and balance
» Leading with your feet
WEEK 3: HANDS, HOLDS, AND COORDINATION
» Hand and arm positions
» Hold Types
» Linking hand and foot coordination
WEEK 4: BODY POSITIONING AND RESTS
» Understanding the various body positions in climbing
» How to climb more efficiently
Respect
Discipline
Self Control
Confidence
Focused energy
Anti-bullying skills
Positive attitude
Building friendships
Teamwork
Mondays 18th Nov – 9th Dec (4.00-5.00pm)
Saturdays 23rd Nov – 14th Dec  (9.00-10am)
$25 casual class $100 4 week program
Bookings are subject to availability. Only 16 kids/class. Secure your place now!
Climb Club – Expressions of Interest
Calling all the early birds! We are in the process of organising a 6am climbing club for Teens + adults (16+). If this sounds like a route you want to explore, click below to register your interest!